Warning: I am about to shamelessly plug Shutterfly. Mostly just because they are awesome. But also because I love them.
I love the holiday season. It's
fun time with family, LOTS of food, a good time to review the year, and LOTS of food. One of my favorite activities is making our holiday card, and our photo year book (more on that later). I can have a little walk down memory lane while enjoying LOTS of snacks.
You can make photo cards for ANYTHING. Absolutely any occasion you can think of. If you can think of it, you can make a photo card for it. For instance, here's my holiday card: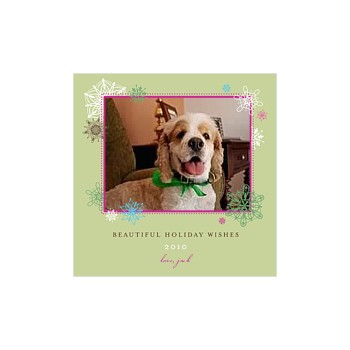 Modern Snowflakes Holiday Card
Handsome, huh? Seriously though. If you haven't explored what you can do on Shutterfly, I highly recommend you take some time to do so!